In recent years, social media has evolved from a medium to stay in touch with your near and dear ones to an absolute MUST for marketers. 
There are an array of reasons to love social media marketing platforms. Social media is the cheapest form of marketing available. Unlike traditional marketing, social media platforms allow you to reach millions of potential customers (local and global) without spending exorbitant amounts. By implementing the right strategy, you can build brand awareness, brand loyalty, and even inflate your revenues.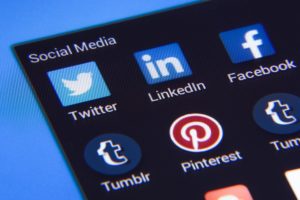 If leveraged effectively, social media platforms can help your brand reach remarkable success. 
About time, your business taps into it. 
Now, the big question is which social media platform do you invest in? Just one or all? We have curated the perfect guide to help you understand better. Let's dive in!
Top 7 Social  Media Marketing Platforms
Facebook
With nearly 2.23 billion users worldwide (almost a third of the world's population) Facebook is one of the best social media marketing platforms to reach a diverse audience. In fact, you'll find users of all age groups surfing Facebook. Whether your objective is brand awareness, driving traffic, lead generation, conversions, or sparking a meaningful conversation, Facebook can contribute to making a notable difference in reaching your business goals. The best part? All content format works best on Facebook- text, images, videos, infographics, stories, and live streaming. You can also launch ads to reach your target- market. 
Instagram
Owned by Facebook, Instagram is a popular social networking site with over 1 billion daily active users. Instagram is a visual platform widely used for sharing share photos, videos, and stories. You can also enjoy live streaming. It has recently launched IGTV video- for uploading & sharing extended videos. This app works to your advantage because readers(users) remember 80% of what they see as opposed to what they read.  
As a brand, you can set up a business profile, giving you access to accurate analytics of your content. You can reach a greater audience by using related hashtags. Instagram also allows you to boost your content and schedule post from a third-party app.
Twitter
Twitter is the go-to place for news, entertainment, sports, character- limited copy, and so much more. Though an older social networking platform, Twitter has a user base of 330 million. What distinguishes this platform from others is, Twitter emphasizes sharing real-time information i.e what is happening now? With its users spread across rural, urban, and suburban areas Twitter is a viable social media marketing platform to reach a wider audience and connect with like-minded people.
Must Read:
1. How Can Social Media Marketing Increase Traffic And Generate Leads?
2. B2B Social Media Marketing And Branding
LinkedIn
LinkedIn is no longer a job posting or resume sharing site. Acquired by Microsoft in 2016, LinkedIn has become a powerful space to connect with professionals. Companies actively use this platform to share content and updates ranging from vacancies, white- papers, case studies, and even landmarks.  
As already declared LinkedIn is a social media platform for professionals, this channel is best used for the B2B landscape. Sign up on LinkedIn to create a unique brand identity and to connect with users who resonate with your vision and watch your business/brand scale new heights. 
Pinterest
Launched in March 2010 with now over 300 million registered users, Pinterest has gained immense popularity as a crafty space, particularly among females. Pinterest works best if your brand or business has an artistic inclination, for example, clothing, make-up, decor, DIY projects, etc. That's not it! Pinterest is also a  reservoir for inspirational & out of the box ideas. This image-focused social network shapes their purchasing decisions by driving traffic to your website. 
YouTube
Owned by Google, this video- sharing platform has over billions of users which makes it an excellent channel to generate quality content. To get started, create a YouTube channel and upload videos for reaching and engaging your audience. 
What's more? You can also advertise on YouTube and have higher search engine rankings by using keywords in your video title & description. 
Tik-Tok
Launched in 2018, the app has taken over everybody like a wildfire. With over 1.2 billion users from all across the globe, this platform allows its users to create and share 15-second video clips. Tik-Tok is producing all things viral that circulating our devices these days. To be honest, Tik-Tok has a long way to go in terms of advertising but employing the right influencers (influential marketing) can boost sales and brand visibility like no other. 
Our specialists recommend these Top 6 social media marketing platforms for your business. 
Need help with social media marketing? 
Still not sure which social media marketing platform is best suited for your business? Or don't have the time or the technical know-how to maintain your online presence? Well, that's where we come in! Our team of everything-digital-obsessed champs can curate and implement the right strategy to boost sales and build a loyal customer base for your brand/business. Get in touch with us today!