Writing SEO friendly blog posts requires skills as it is meant to keep your readers interested. A writer needs to have knowledge of a client's industry so that they can write relevant content. Despite being relevant your readers won't read unless you give a proper thought on the structure of blog post. Writing SEO optimized titles, headings, sub-headings, and clear paragraphs are as important as writing relevant content. If you are writing quality content & not able to rank well on SERPs, you need to look after your SEO techniques and optimize content accordingly.
What is Optimized Content?
The practice in which you write the content in such a way that search engines will index and retrieve the content whenever a search is done regarding that. Writing is an art but to perform well online you also need to technology. Making an SEO friendly blog posts is very essential along with quality writing.
6 SEO Friendly Blog Posts Tips.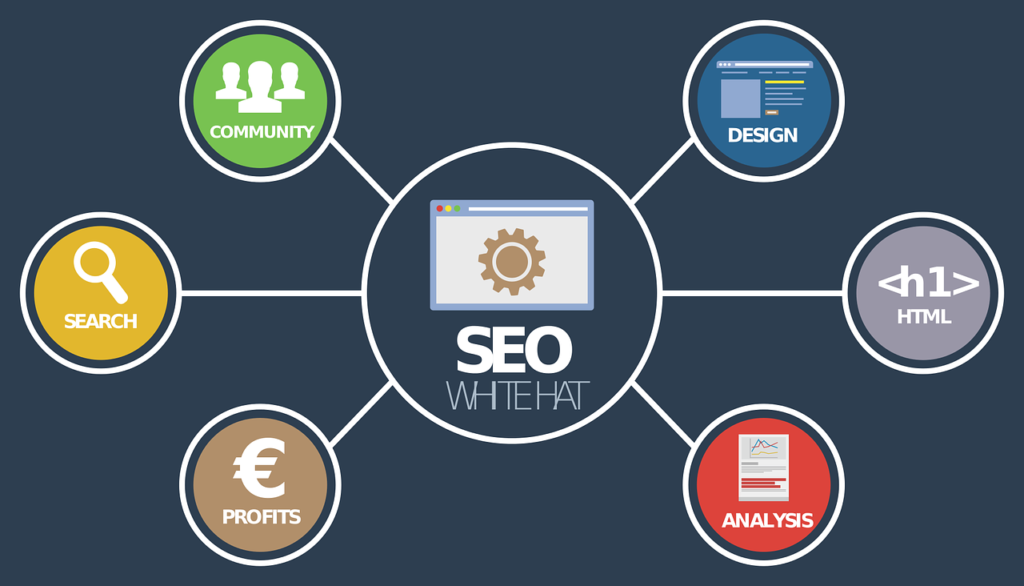 1. Use Topic Clusters.
Think before you write! The blogs are being structured and a topic cluster is used so that when people search about something your own URLs on that topic don't compete with each other. In topic clusters, you choose broad topics for which you want to rank & write content for based on particular keywords which link to each other. Because of better linking and organizing the links, for searchers, it becomes easier to find content. The topic cluster consists of – pillar content, cluster content, and hyperlinks. The more the blogs are internally linked the better their placement in SERPs.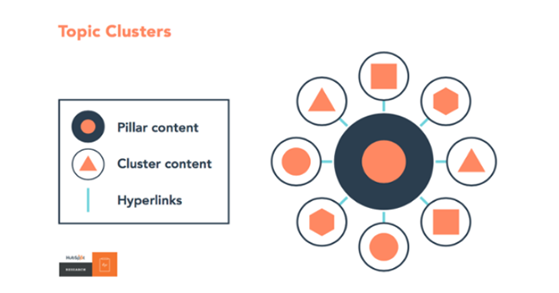 2. Devise a Structure For Your SEO Friendly Blog Posts
Always write a proper introduction Google needs to understand your blog structure better. You need to use heading and sub-headings properly to make Google understand content hierarchy. Though this does not affect SEO a lot this helps search engines to make snippets of the text to display in the search results.

According to standard practice, use H1-tag only once for headings, use H2-tag for subheadings, and use H3-tag for sub-sub-headings. Some people just go through to heading and sub-heading first to see if this is the relevant post. Hence, we should carefully select heading & subheadings also write paragraphs that make sense. Every paragraph should have its own idea and every sentence should not start on a new line.
3. Do Some Research on Keywords 
Before you write an article find out the keywords you need to use. Being a new website your domain authority will be low so it is difficult to rank in SERPs. Thus, you need to find low ranking keywords that people have not used. Focus on 1–2 long-tail keywords that match the query of your ideal reader. This help visitors spot the information they are looking for. We can also optimize Meta description, and try to use all the space provided for it. We can also optimize images using 'Alt text'. Put your keywords in title, and content.
4. Use Our Yoast SEO Plugin
You can find out readability of your blog post by check Flesch reading ease score. This will tell if your blog is easy-to-read. Yoast SEO plugin allows you to check that as this score has importance because Google counts the reading ease of your piece of writing. According to Google, the content should be understandable by the sixth or seventh grader. Yoast SEO is popular and it provides flexibility and it is easy to configure for writing Meta description. This plugin uses 5 keywords per page and helps you find the keywords you need to use. It gives you suggestions on internal linking and helps you choose keywords in the title, subheadings, and URL & prevents you from using same focus keyword for more than one post. It checks the optimal length of your title & no-followed & normal outbound links. It also makes sure you write 'alt text' for images.
Must Read:
1. The Ultimate Guide To Off-Page SEO Checklist
2. 10 SEO Chrome Apps Rated For You
5. Make Sure Your Blog is Mobile-Friendly.
Did you know that most people search from their mobile phones? Considering this, Google displays mobile-friendly pages first. Yes, Google favors mobile-friendly websites since the update of the Penguin algorithm in April 2015. Mobile friendly do not 2 separate URLs, one for desktop & one for mobile. This helps SEO to send any inbound links only to one URL instead of 2 and this helps in centralizing all your efforts & ranking well.
6. Put Internal Links
Links provide insight into the topics and help users to get a deeper knowledge of the topics. If you are writing on a topic that is discussed by any of your blog posts, pdf, ebook, or web page, it is a good practice to link to them. This helps to keep visitors on your website & also increases the ranking of those pages.
Though it matters to make your content SEO optimized, with changing Google algorithms it also matters to write the content that attracts and not just ranks well SEO wise.
Is there any tip or trick that I didn't mention in this post? If yes, please feel free & share in the comments section below.