When it comes to SEO, keywords and its inclusion in the content is the crucial factor that plays into the scenario. However, the density of the usage of these online keywords is always well-planned. The tool called the online keyword density checker is used to check the number of times a keyword or phrase appears compared to the total number of words on a web page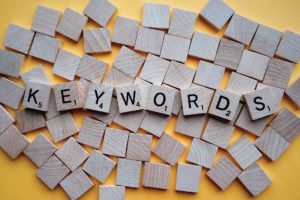 Density is the percentage of times a keyword or phrase used in a web page as compared to the total content available on that web page. The need to use an online keyword density checker is accelerated because Search Engine Optimization demands that the ratio is maintained to save a webpage from being penalized by google.     .
Online keywords make a webpage relevant to a searched and specified topic. It is because when a search engine looks up for relevant information when searched for, the keywords are the ones that help in optimizing the process, thereby ranking the relevant topics higher up.
Historically, content marketers found the hack to ranking high on the search by overstuffing their content with keywords. This trend continued for quite a while until Google came up with Panda. This stopped over the usage of keywords. Moreover, Google changed its algorithm and only relevant content was searched for by Google.
Additionally, websites that adopted the black hat tactics like overstuffing keywords were marked spam. Any relevant content will Use a keyword 4-5 times is considered natural. Nowadays SEO experts usually do not want keywords in the content to exceed more than 3%. More than 3% of keywords in the content is considered over the usage of keywords.
Must Read:
1. Best Web Page Analyzer Tool
2. The Ultimate Guide To Off-Page SEO Checklist
2 Quick Tips To Saving Yourself A Penalty On Overstuffing Keywords:
Look for ways to use synonyms; and

Increase the length of the article so that the ratio of the 3% keywords to balances out itself in the article.  
Since online keyword density checker is all about checking the keyword ratio to get the write up optimized for the keyword searches, it would be helpful to take a quick look at some of the factors that impact online searches.  
Search engines do place a lot of importance on domain age, site authority, link anchor text, localization, and usage data.

Each search engine has its way of understanding the related words depending on its vocabulary

Some search engines lay weight on domain-wide & offsite factors, while others might do so for on-page content.

Every search engine has its weighting algorithms.

The page title is always crucial as it is weighted more than other text

Page copy matter. Other texts like the meta keywords tags, comment tags, etc are not as important.

Bold and linked page copies matter as does a bold and linked heading tag

Do not ever make your whole page is in an H1 tag. It hardly matters
Calculating Online Keyword Density:
The formula to this calculation is :
(NKr/Tkr) X 100.
Nkr stands for the number of times a keyword is used.
Tkr refers to the total number of words in the write-up.  
Conclusion:
Overstuffing keywords will never pass a detection by an online keyword density checker. This kind of content is not just bland and has no takers for a read. Moreover, they get you penalized. So keep your SEO efforts clean.