Search Engine Optimization (SEO) is often quoted as "the" way to get the website ranking high. A website is ranked as a consequence of SEO efforts, leveraged either On-page or Off-Page. This article will focus on the off-page SEO checklist which is aimed at accelerating off-page SEO enhancement.
Off-page and on-page are terms that refer to search engine optimization (SEO) either on the website or via some other web information source like other websites and blogger pages, respectively. If you are reading this article, then you probably already have a pretty good idea about what is off-page SEO. Yet here is a concise sum up of what off-page SEO is. It is defined as the activity of increasing traffic on your website while improving its ranking by optimizing the network of other relevant sites.
With the definition cleared, let us get to how off-page SEO can be optimized with this off-page SEO checklist.  
Off-Page SEO Checklist: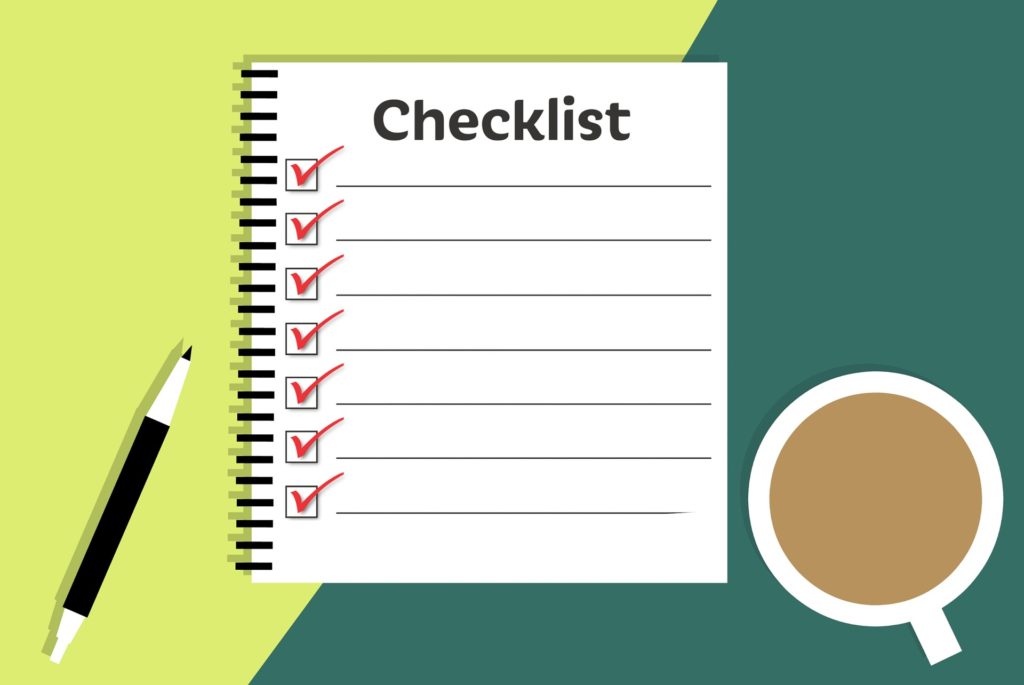 You know what backlinks are. But do you realize the pros cons of backlinks? Here are a few things that you must understand about them. We know that backlinks are links to our content left on someone else's website or blog or page.
On-page and off-page SEO are the subcategories that fall in digital marketing. Off-page SEO is optimized on by others on your website too. This is where the problems pour in. Remember that leveraging on off-page SEO needs to make it a point to keep a check on off-page SEO health of your website.
Here is how:  
Check The Backlinks Diverting Your Traffic:
Many bloggers from the same domain and websites of entities of the same domain, will approach you to write a guest post for your website. In return of writing for free, these domain experts will always leave a backlink on your site.
Now, these backlinks might add to the educational and informative value of your website. However, they also take away traffic from your website. These backlinks are harming your website more than adding to it. Check these sites and regularly audit these links.
Run A Check On These Links By:
linking to the domain;

Checking pages that have received links; and 

checking the anchor text.
Send the links you do not want any more on your website to Disavow. However, these links stay on your website but Google does not detect them while searching for relevant material.
Weigh Out The Backlinks:
Your website is your responsibility. With a good amount of traffic on your site, you are bound to attract the right and the wrong kind of links too, which is spamming. Here the reference is to links to casinos, loans, holidays, etc that often spam us.
Links with stuffed keywords in anchor text or irrelevant anchor text must be removed and edited immediately to keep your website healthy and readable.
The spam links are called low-quality links. They hurt your on-page SEO big time. Moreover, this can cost your website a penalty, which will mess up all the SEO efforts made on the page, pushing it down the pages on the search engines. This will also ensure that even relevant searches do not pull up your website.  
Must Read:
Audit The 404 Pages And Redirect To 301:
Check for the broken backlinks. So what are broken backlinks? These are the backlinks that draw a 404 error when you try to trace back the backlinks that you had posted earlier, on another website.  
The 404 error indicates that either:
The site on which the link was posted is not in existence anymore; or

The link is broken due to the wrong URL.
Redirect these links to an active website in the first case. In case the latter is true then rectify the URL and request for redirection to the live site.
Keep A Tab On Blogs And Reviews, and Citations:
Blogs, reviews, and citations is another area that affects off-page SEO. Tracking relevant blogs, and reviews and writing there matters. Answering domain related questions on sites also help in enhancing local SEO.
Mention in citations will affect local SEO. Citations simply imply that your business name, address and contact details are uploaded on sites that cater to business searches like directories and websites.
Business Reviews are usually experts' take on your business. These reviews matter since these reviews are taken seriously by the B2B buyers. Moreover in business review sites if you can get your URL accepted and content reviewed, it increases SEO manifolds.  
Utilize Document Sharing Sites:
When it comes to off-page SEO checklist, you cannot overlook the importance of the document to document sharing sites like slide share. For instance, slide share is a PPT presentation. These are read by people and businesses seeking a quick look at the information.
Though these are not searched by the search engines, they help in optimizing local SEO and in getting backlinks to our websites. This ultimately positively affects your SEO ranking. The way to enhance the documents here is to stress on keywords on
Filename;

Titles; and

Transcripts
Do not forget to make a note of videos and images in your off-page SEO checklist.
Conclusion:
Link juice and link building are the most obvious advantage of off-page SEO. However, the scope of off-page SEO extends much beyond and this off-page SEO checklist will surely give you an idea of how to get cracking on off-page SEO optimization.