A great graphic design tool kit is a professional need for graphic designers.  Here are the names of some tools that help graphic designers a great deal.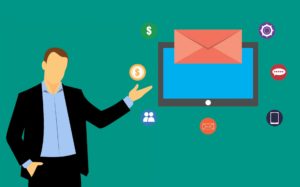 ProofHub – Proofing tool
ProofHun is a Proofing tool that manages all your tasks easily and without any hassle. Using this tool a client can conveniently suggest the needed, small changes like shifting texts, colour changes etc. Moreover, with a tool like "Proofing tool" changes to the files can be made instantly along with adding comments as fast too. The errors and flaws in the design can also be highlight effortlessly. 
All this can be done just like in emails as this graphic designing tool allows all the working of an email., This consequently also means that the time spent ion gathering feedbacks and approvals are also reduced, speeding up the whole process.
Microsoft Surface Studio 2
 A laptop is a great machine to work on but those who work on graphics also use desktops as much. An ideal pc becomes a brilliant tool for any graphic designer. The Surface Studio 2 is an improvement made on the original piece of the series called the Surface studio.
The improvement is made specifically and significantly in the internal specifications, successfully. Now the Studio 2 is more powerful with a better and faster processor that churns out effective graphics. The hybrid hard drive of the original Surface Studio machine has been replaced with proper solid-state storage. 
Must Read : 
Photoshop
One of the oldest programs used for graphic designing, Photoshop has been around for a long time. The program is designed to digitally materialize an artist's imagination while complimenting to take your artistic style into a digital world with confidence, a program that compliments your artistic style. An extremely powerful program, this graphic design tool is especially helpful in creating the best prints and patterns and comes with many options, tools, and settings. 
Monitor calibrator
Compatible with the X-Rite i1 Display PRO as well as with projectors, the monitor calibrator helps a graphic designer to display custom profiles on several displays. The monitor calibrator helps in displaying the same either on the same computer or the same network. The technological advancement of the same also helps in analyzing the ambient light in the work environment. This allows the setting up of the monitor for optimal results.
Adobe's Creative Cloud.
Adobe's Creative Cloud is a suite of tools that come with photoshop, illustrator, InDesign, after effects, affinity designer and photo, coral painter 2018. However, here is an honest opinion.  As a graphic designer, if you're looking to regularly share your work with others in the same community as yours, go for it. However, if your work revolves purely around vector design and photo-editing/manipulation, it's not the only choice. 
DesignBold
An online, user-friendly design tool, DesignBold is a simplified version of Photoshop. It is a drag and drop which helps you create stunning designs within only several drags-and-drops. With a massive library of 12,080++ customizable layouts and myriad design resources, DesignBold is a great choice for you to build the website elements yourself. For instance, a logo, a header or any other types of visuals for your website content. It is quick, cost-effective and suitable for both amateur and professional designers.
Fotor
Fotor is one of the graphic design tools which is a software that helps graphic designers with online edit, images, design poster and invitation. Fotor is an efficient tool, wherein all that needs to be done is to input your own image or use its stock photo directly. Some of the features that are helpful for designers are design templates, design stickers, text & font.
Graphic design tools are a graphic designer's friend that ease a lot of their work. There are more options and they offer a host of features. Keep these tools in mind but donot stop looking for newer tools.