A site map is a list of websites that help Google and other search engines to crawl for relevant information from your website. There are different types of sitemaps, however, the one that helps in SEO optimization is the XML sitemap. Now, these sitemaps need to be submitted to Google, for Google to crawl your site for searches. Hence this article is about learning the process of Google sitemap submission.
A site map is a repository of all the URLs. In the words of Google "A sitemap is a file where you can list the web pages of your site to tell Google and other search engines about the organization of your site content. Search engine web crawlers like Google bot read this file to more intelligently crawl your site."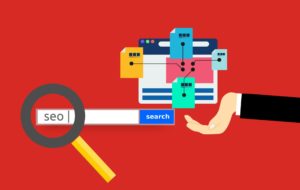 Every Webmaster wants his site to get indexed and ranked. The process is rolled when search engines like Google "crawl" sites. The crawling of the sites is by the "spiders".
The fundamental here is that more the site crawled, the higher will be the ratio of your website content indexed. So how does this help? The obvious advantage of this action is that when a site is crawled more, that site is shown for more queries. This, in turn, drives more organic traffic trooping into your site.
Must Read: 
Understanding Google Sitemap submission
At the foremost, you have to let Google know that you have a website that is managed by you. This can be done by following the steps mentioned below:
logging into the Google Search Console

Select Add a Property.

Go ahead with the instruction to enter the name of your website.

Now add the website name

On the page that opens choose "Alternate methods," and then "HTML tag."

Now copy the code that is in between quotation marks.

Go to the Yoast dashboard,

Select the "Webmaster Tools" tab.

Now paste the copied code in the "Google Search Console" box.

Save your changes

Now go back to the Search Console

Click on the "Verify" button (red in color).

You will receive a verification congratulation message from the Search console.
Remember, till now you have only managed to let Google know that you manage the website.
Now let us submit the URL to Google.
Here are the steps:
Go back to the Yoast dashboard

Click on "XML Sitemap."

Look for the new tab that will open with your sitemap.

The URL will be http://www.yourdomain.com/sitemap_index.xml. Here replace "yourdomain" with the name of your website.

Please note that you have to copy the last part of the URL "sitemap_index.xml," without the quotation marks.

Into the box copy the "sitemap_index.xml".

Hit "Submit."

AT this point, you will refresh the page.

The prompt will say that your submission is "pending"

Don't worry, it takes time.

Log back later into your Google Search Console, to ensure the Google indexes your site