Digital marketing industry keeps changing and there are new things that keep coming. And that's why listening to Digital Marketing Podcasts benefits you in the long run. Digital marketers need to be flexible and ready to learn all the new things and have a thorough knowledge of new strategies so to implement them in their marketing efforts. Just one example could be that of algorithm changes that Google brings in to reward your content longer. A digital marketer is expected to include all these changes in his content strategy. Many of you must have been following certain digital marketing blogs like Marketing Land, Kiss Metrics, Moz. Digital marketing is required by various disciplines and niches & having in-depth knowledge of things to be successful is essential.
Best Digital Marketing Podcasts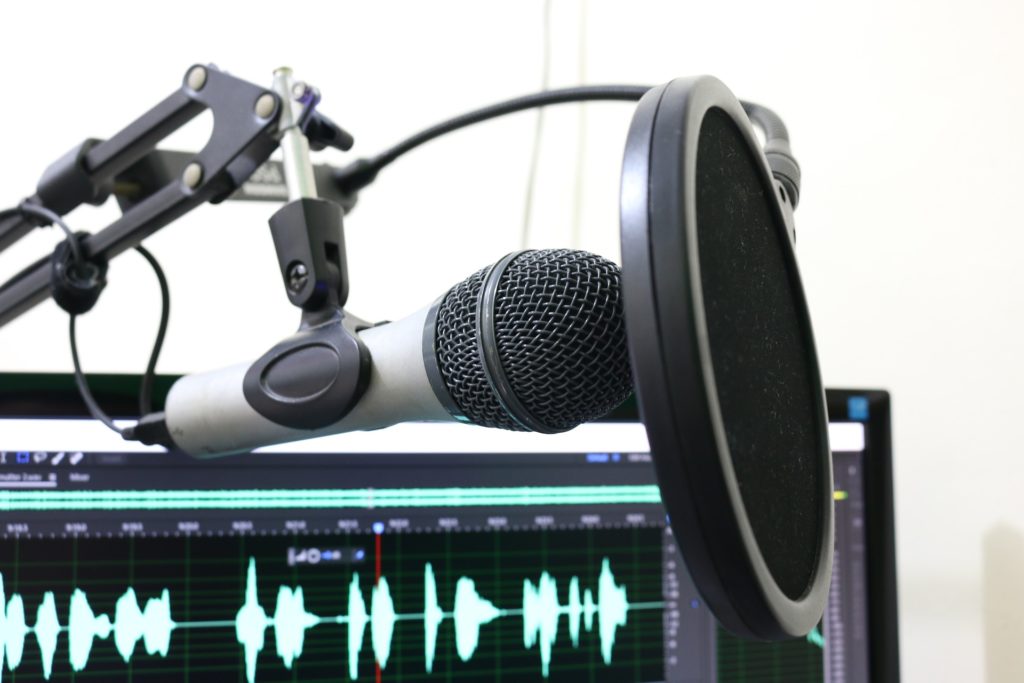 We understand your problem & want to help. Thomson Reuters was able to speed up their conversion by 72% using marketing automation & many of the brands have been successful by doing social media marketing. Yes, if you keep up with what's recent and dig deeper you will have the same success. Do you feel like you need to know more about Digital marketing? Digital marketing podcasts can help you to grasp more about Digital marketing. If you have not given it a try we are here to help you. There are various marketers who can give you advice on digital marketing and we want to bring best out of you. If you feel you don't have time to go through wordy blogs, we would say you have a point. After all, we all are busy marketing that there is very less time to read and thus we have listed below 10 best digital marketing podcasts you must listen to. We know that our recommendations will broaden your playlist.
1. Marketing Over Coffee
These digital Marketing Podcasts cover both classic and new marketing techniques and each podcast is of 20 mins and gives you marketing tips and trends. This is recorded every Wednesday and published on Thursdays. This podcast covers topics such as learning new social media techniques, search engine optimization & search marketing, email marketing, copywriting, multivariate testing, offline marketing campaigns. The hosts John J. Wall & Christopher S. Penn also answer any queries their listeners have. Don't you think it is a good opportunity to clear all your doubts?
2. Ask Garyvee
Gary Vaynerchuck runs a popular media agency VaynerMedia and AskGaryVee show where he covers all the information about marketing from entrepreneurship to social media marketing.  His agency serves fortune 100 clients & he has an experience of transitioning his father's local liquor store into one of the first e-commerce platforms for wine with a huge increase in profit.
I am listing to you below a few of Gary's digital marketing podcasts mentioned on Soundcloud.
How to utilize the native ad platform?

Personal branding and Brett Favre

The big difference between sales and marketing

How to stop your industry from getting stale

How to pick up a name for your business

Email marketing in today's world.
3. Content Pros Podcast by Chris Moody and Randy Frisch
Content marketing is such interesting terms that make us reaches our audience where they are & engage with them by providing them with relevant & personalized content. This podcast will help you strategies, tips, & real-world examples of people who are successfully doing content marketing.  They share tips from people who have been successful in providing their current and prospective customers with a true content experience.
4. Duct Tape Marketing Podcast
Are you one of them who want to go by 'can do' attitude? Duct Tape Marketing podcast is for you. Duct tape is a tool which people use to fix problems themselves. So as indicated by the meaning, this podcast is not about marketing advice but DIY fixes that you can encounter & apply on your own. John Jantsch interviews leaders, experts, authors on his podcast. You can listen to 'How to Create Ridiculously Good Content' by John & Ann Handley. All the top influencers like Simon Sinek, Ann Handley, Robert Cialdini, Carson Tate, Michael Hyatt, Jonah Berger, Sally Hogshead, Mitch Joel, Bernadette Jiwa, and Chip Heath have worked as guests with John. This podcast is pretty much what you want.
5. PNR With This Old Marketing Podcast
Joe Pulizzi and Robert Rose co-host this podcast. People often think that content marketing is new, however, according to these two the art of telling a story that attracts & retains customers is the same old technique. Joe & Robert highlight on the same fact in their podcast 'This Old Marketing Podcast' in their podcast they cover 3-4 hit content stories and give their perspectives on that. They also give dos and don'ts from the happenings & the marketers feel their podcasts is must listen for them.
6. Online Marketing Made Easy With Amy Porterfield
Amy Porterfield started her online business & grew email subscribers and with that knowledge, she can answer the same questions you have. She has designed each episode so that you can easily implement the strategies to start, excel or automate your business. Whether you want to promote webinars, start online courses, need to rock Facebook advertising, Amy is there to help you.
I am listing a few of her podcasts I found interesting and you can get an idea of what you will get in her podcast sessions:
How to identify your ideal customer avatar?

How to track your financials using 'profit first' with Amber Dugger?

Getting Started With Chat Bots With Andrew Warner

How to use instagram stories to grow your email list with Tyler McCall?

Why courses flop, and how to turn "failure" into opportunity?
7. Marketing School
Neil Patel (CrazyEgg & Kissmetrics) and Eric Siu (Growth Everywhere & Single Grain) podcast daily to provide you with digital marketing lessons learned over the years.
They have covered topics like,
What Should You Do if Paid Ads Don't Work? | Ep. #821

How to scale your link building

How often you need to adjust your on-page SEO

7 E-commerce marketing tools that skyrocket your growth
Whether you are newly starting your business or you are existing business Neil & Eric will help you further.
Read More:
1. 6 Steps For Creating Effective Content Marketing Strategy
2. Optimizing Social Media for Small Business
8. Digiday Podcast
Digital marketing is increasing now people are focusing on how-to information about digital marketing but this podcast will discuss the larger issues faced while doing digital marketing. Digiday specializes in the field of publishing, advertising technology, content marketing, advertising, and video.
The topics that Digiday covers look like below –
Skift's Rafat Ali: 'B2B has always been about diversifying revenue streams'

Citi's Jennifer Breithaupt: People are turning away from traditional advertising

Dotdash's Neil Vogel: 'We don't care about Facebook and never did'

The Guardian's David Pemsel: We can't be complacent

Martha Stewart Living's Elizabeth Graves: 'The brand will always be relevant to any demographic'
9. Social Business Engine
This is a weekly podcast which shares with your knowledge of digital strategies mainly social strategies. Bernie Borges invites top social leaders to share their experiences on marketing, selling, customer service, employee advocacy, recruiting and commerce to increase your business through social media platforms.
They have shared different podcasts which will help you to improve your customer experience, how to use using different content on social media. By listening to his podcasts you will understand how you can be a modern marketer in this age of data & analytics.
10. Lion's Share Marketing Podcast
This podcast is done by marketing leaders across the world. Tyler Sickmeyer & Kyle Weber are marketers who will advise you on the advertising & marketing industry. Tyler is specialized in marketing campaign creation & both of them through their podcast will help you understand what marketing strategies big brands have been successfully using. They interview top marketers covering a variety of topics like e-commerce trends, building an email list, event, marketing, etc.
We hope you will enjoy listening to these podcasts. If there is anything specifics you are looking for in the podcasts, let us know. We can get to you all that you exactly need. I am sure many of you have been listening to digital marketing podcasts from before. If yes, would you mind sharing your favorites with us?