Digital marketing concepts are the basics of digital marketing discipline that every digital marketer must know. A digital marketer is not only the person who gets business in. It encompasses every person that is involved in any role in the business.
So the understanding of the digital marketing concepts is a must for each to be able to work in sync. For instance, a person working in the content part of the digital marketing team must understand the importance of SEO and keywords.
On the other hand, a graphic designer while working on designing the visually creative part of the content must understand the essence of what needs to be conveyed. Let's take a look at some of the concepts that every digital marketer must understand.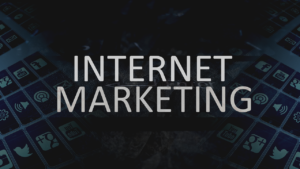 SEO (Search Engine Optimization)
SEO is the technique that is engaged to pull up ranking in searches when any relevant Google searchis made by a visitor. In other words, SEO is the lifeline of being ranked high on Google search engines.
It is today one of the most crucial functions which can get your website content highlighted. It is therefore not surprising that the textual content that is written is always SEO inclined. It is also written with SEO strictly in the view.
Content Framework
Perhaps one of the most underestimated concepts of digital marketing concepts is a content framework. Do you know why is content even written? The bottom line here is to understand that content is one of the critical ways to attract and engage visitors and push them towards conversion.
It is, therefore, necessary to write content that will not only be creative but also will address the pain points of the prospects. Some long-form contents like articles and white papers are expected to have the mentioned element along with solutions.
Hence the need of the hour is to think and get the content framework or skeleton ready and in place before writing a piece.
Content Optimization 
Must Read: 
1. Online Keyword Density Checker For Better Page Ranking
2. 5 Digital Content Marketing Ideas For Your Business
What is the use of writing if it is not read? The repercussion of this will be felt when the information contained in the content is skipped. With no conversion occurring due to content creation means there is something amiss about the content.
To keep people engaged and interested in the content, here is what needs to be done. Use short and crisp sentences. Write in a language that is easy to read and understand. Keep the paragraphs short and limit the sentences to a maximum of two or three.
Do not overlook the need for keeping white spaces. Ensure enough white space breaking up the content. Also add headers with the H1 tag, for each topic.
Paid Social Media
Social media platforms are big on reach and usage. Almost everyone who has a smartphone or has access to the internet is on one or many platforms of social media. Attractive content could build up page and fan following on social media.
However, now everything is ad and premium driven. Social media platforms like Facebook and Twitter have options to reach a bigger audience if one opts for the paid version. Today even LinkedIn has the same option available.
PPC (Paid Per Click)
PPC (paid per click) is an online advertising model. In this process, the involvement is of the publisher who publishes the ad and the advertiser who pays the publisher for the ads each time an ad is clicked on. 
Influencer Marketing
What is there not to believe when an industry leader talks about you or better still shares your content in their feeds? Or how much more influential can it get when you can leave a backlink in one of the guest posts when you get to contribute on the page of a domain expert?
Influence marketing is one of the digital marketing concepts that is literally taken from the fact that influencers help you market your content. This is a tactic that works. No wonder then that almost everyone is hankering towards influence marketing.
Digital marketing is a team effort. Digital marketing concepts help in strengthening a team. Working in sync is an important factor in digital marketing as each role carried out by the professionals are somehow interlinked to another role in the setup.
It is therefore advisable that in the world of digital marketing, everyone should be aware of what roles each of the profiles play.