The difference between digital and social media marketing is rather thin since. Digital marketing has everything to do with marketing via all the digital mediums and platforms whereas Social media marketing is one of the aspects of digital marketing.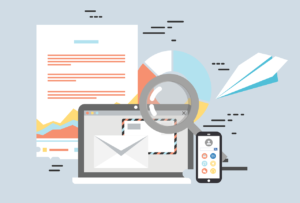 Digital and social media marketing are the fastest growing branch of marketing today with digital media pervading all the segments of our lives from banking transactions to online shopping, watching videos to making calls. Hence digital marketing is an amalgamation of many elements. These include
Lead generation

SEO (search engine optimization)

CRM (Customer Relationship Management)

Emails

Social Media

Search ads

Onboarding
However, in this article, we intend to draw some of the prominent differences between digital marketing as a whole and social media. You might find it intriguing and if you do here is your answer. Many businesses understand the importance of social media marketing much more than all everything else that digital marketing does.
This is probably triggered by the fact that social media platforms have an enormous following. May it be facebook, linkedIn, Twitter, etc, everyone, providers as well as current customer base and the prospects, are using all or at least one of the social media platforms. It is therefore not surprising that people are more aware of social media platforms.
Here Are Some Of The Prominent Difference Between Digital And Social Media Marketing
1. Audience Reach:
Digital Marketing reaches a wider audience. Given the fact that any kind of communication and marketing efforts made via digital media transcends across all the mediums like mobiles, desktops, smartphones, and even smart watches, digital marketing is way more far-reaching.
Social media, on the other hand, is limited to social media platforms. The demographics catered by each of these platforms are varied. For instance, twitter is for serious comments to be made on topics that people follow. Twitter is therefore for a set of audience that takes messages seriously whereas facebook is more about likes and comments.
2. The Medium Of Reach:
This point can be reiterated only by classifying offline and online mediums of reach. The difference between digital and social media is also evident in the digital media executes its business via offline as well as online media. Offline media consists of all those mediums that are not run via the internet. These would include radio, television, billboards, etc.
The online medium for social media, however, is limited exclusively to the social media platforms. Other than the popular platforms, some of the most used social media platforms are Youtube and Instagram.
Must Read: 
1. 9 Social Media KPIs You Should Track and Monitor
2. Optimizing Social Media for Small Business
3. Content:
In digital marketing, content is more about impression via banners and a visual celebration of colours and lights.
Social media, however, lays a lot of stress on content. This is because social media is an interactive way of engagement. People on these platforms read content and engage in fruitful interaction post-reading or going through the content.
4. Faster Reach:
Though digital media has a wider reach, social media reaches its target audience faster. Digital media has nothing to do with being an interactive medium. This contributes to it being a passively received medium of communication.
Social media, on the other hand, being extensively interactive, reaches its target audience faster and get the message gets through better.
Conclusion:
The difference between digital and social media marketing lies in its :
Way of execution;

Reach;

Prospect engagement; and

Speed of reach.