The prime motive of heatmap tools is to constantly keep A/B testing the website. Do you want to have better insights into how the user interacts on your website? These are the best Heatmap tools which will tell you areas that you need to A/B test. Heatmap tools & plug-ins can help you visualize where the user clicks, how far they scroll, how they behave on your website. This can help you understand usability issues on your website. Heatmap tools help you examine how users hit your website & tell you about the areas where users are more active. You will thus know what the user cares about & what they don't even notice. You can use all the information gathered from heatmaps to make improvements in your website based on the measured data and not on the hunches.
You will be able to figure out why users leave your website despite you taking precautions. They might fail to click on the areas where there are links. Heatmaps will help you identify such issues & you can improve usability by limiting the distractions.
We have got you a list of the best Heatmap tools for you –
7 Best Heatmap Tools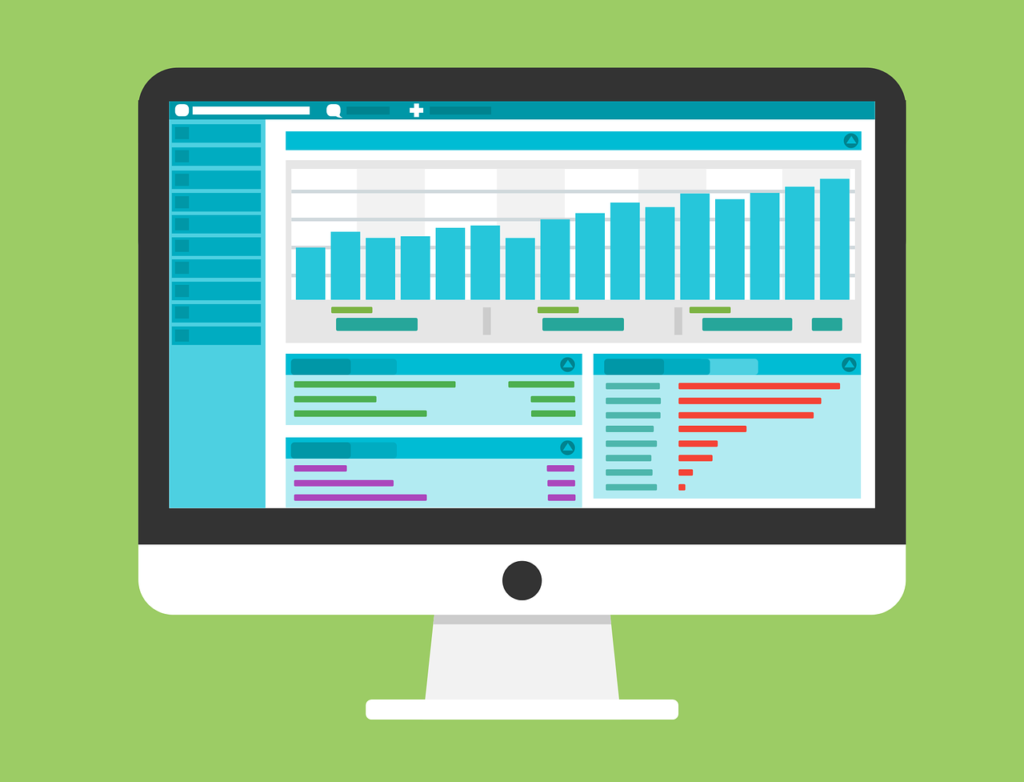 1.    Crazy Egg
This is the best tool and offers scroll heatmaps, click heatmaps, mouse cursor heatmaps along with another interesting feature called confetti heatmap. Confetti Heatmap allows you to divide the traffic from the different social network and you can see their behavior.
You can also virtually see the user behavior while are navigating through your web pages.

Finally, after seeing the heatmaps, you can A/B test & implement the best solution.
Crazy Egg basic trial starts at $29/mon for 20000 visits in a month. This rate varies for standard, plus, and pro versions.
2. Mouseflow
records frustrated users, Javascript errors, friction, and much more. This tool is different such that it helps to see not only user behavior like CCTV but also filters sessions for you where you will get to see user frustrations & errors. This will help you avoid guesswork and you can take actions fast. This shows user behavior in simple and easy to read format. Mouseflow also supports custom date ranges, mobile & responsive layouts, and A/B split tests. You can also see user journey from page to page and you will understand what is causing you to lose traffic
3. Lucky Orange
This is another popular option which like others provides these basic heatmap features as scroll depth, clicks, and movement. Besides that, it provides session recording. You can also segment heatmap by location, browser, dates, mobile users & more. With this tool, you can see historical statistics which keywords, locations, tweets, languages, etc are driving traffic. You can also create conversion funnel and see which customers quit at what stage of the funnel by simply clicking on the stage. You can also add polls to get reviews from customers about what is stopping them from further action.
4 .Hotjar
Hotjar is one man army with many tools such as heatmaps, session recordings, funnels, form analytics, polls & surveys, and a recruiter tool. You can get instant visual feedback & insights to make the right changes. Yes, you don't have to pay separately for a bunch of tools. Hotjar has got them all!
I am pasting below an example of a poll from Hotjar website. Maybe you can try something like this too so to get an idea of what your customers really want.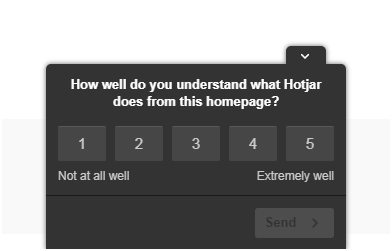 5. Ptengine
With Ptengine, you can get both heatmap & web analytics in one package. Additionally, you can A/B test between 2 heatmaps which especially useful for designers. They offer page analysis, one-click filters, Page analysis. You can compare heatmaps & you can where people are clicking and what catches people's attention. This is a quick and easy interface to see your best & worst traffic sources. You can segment by visitor behavior & interests and switch between segments quickly. You can know where visitors quit and they leave shopping carts.  You can analyze the page groups and run heatmap on entire heatmap & these heatmaps are mobile friendly.
6. Heatmap.me
This simplest heatmap tool available and runs on a small Javascript tag of less than 8kB that runs asynchronously. This tag runs with all the browsers, ajax navigation, fixed elements, etc. This heatmap appears in seconds on your website and you don't have to reload your page. You can immediately make the changes in images, content and see the results immediately. If your website is full of dynamic content, Heatmap.me lets you see user interactions and supports Javascript libraries like jQuery, MooTools, Prototype, script.aculo.us, bootstrap, etc. Your & user's privacy is maintained because this heatmap takes only the needed information & supports HTTPs.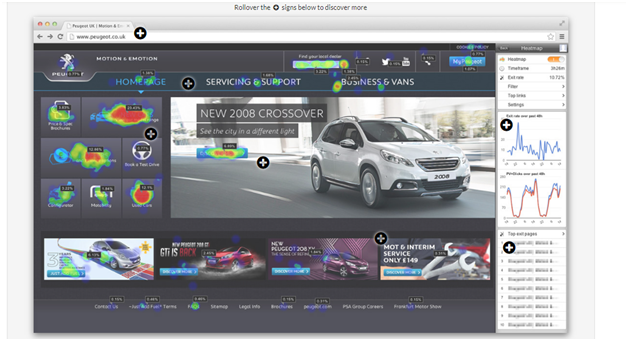 7. Inspectlet
While Googe Analytics tells you what, Inspectlet tells you why. You can now stop guessing and playback everything your visitors do on your website. All the heatmaps work pretty much in the same way but I will point out a few things which make them different. Inspectlet offers filters which allow you to watch videos of new visitors from Adwords who purchased your products. You can also see the records of a few people who added things to their cart but never bought. Using one line code you can tell which user is being recorded so that you can find the user with his email ID. You can also know which users pressed the play button and tag those screenshots with a tag named 'pressed-play'.
Before you start with any of the above-mentioned best heatmap tools, I would like to give you a few tips to create a successful heatmap campaign.
Do not test all the pages at a time. Choose only one or two pages first. For example, for an e-commerce store you can choose your best selling product or for a blog, you can focus on the home page. I am listing below a few pages which can be tested:
Must Read:
1. Email Marketing Strategies That Will 2x Your Website Traffic
2. 9 Social Media KPIs You Should Track and Monitor
Homepage

Link pages

Resource pages

FAQ page

Popular blog posts

Testimonials

Product pages
Choose an objective to test each page you selected. If it is home page what is the first thing that you want visitors to see first? Make sure to see if you are highlighting that thing.
The various things that you want to choose can be
Subscription options for free trials

Download an app

Sign up

Read and share posts

Schedule a meeting

Install  plug-in/software/tool
Thank you for reading so far. We are very much interested to make your work easy and thus have prepared a checklist before you begin heatmap testing. These are the things you need to make sure of before you start. Once you have gone through it, it will be easier for you to answer a few questions by seeing your screenshot and so the necessary analysis using questions like –
Is my objective being clicked the most? Is it the hottest spot?

What are 3 areas that are most clicked?

Where you didn't expect to get clicks?

From your text, images, videos, buttons, which one got the most clicks?

From the same page which image received more clicks?
You can then use this information to repurpose the hot spots. Hope you liked the points we shared about best heatmap tools. As I said above, get your checklist for running your heatmap campaigns today. Contacts us today.