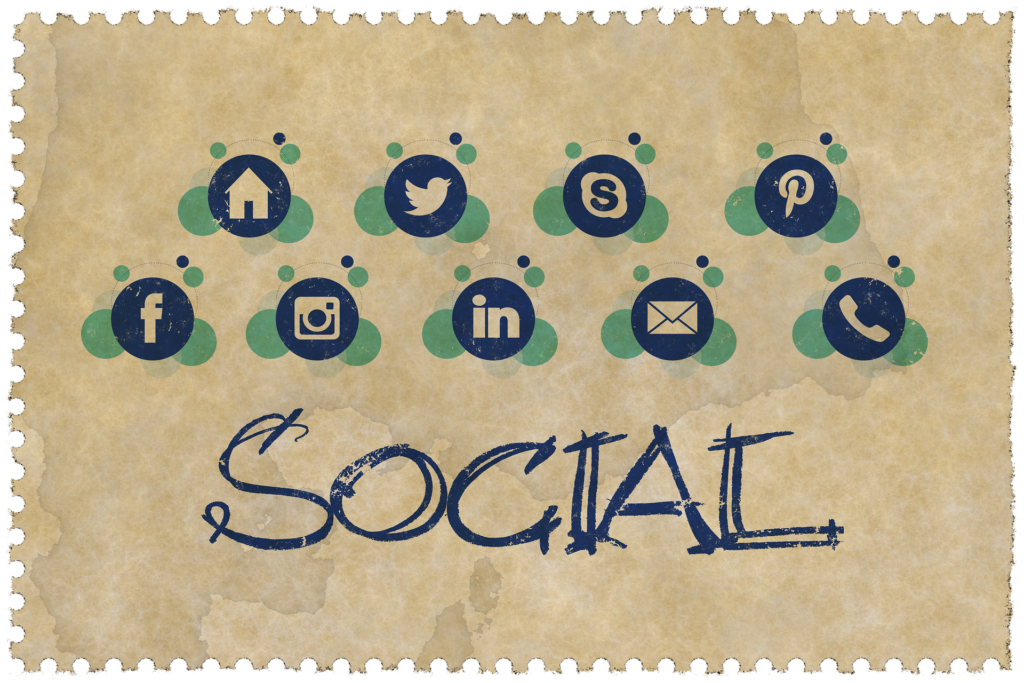 Digital presence and social media engagement are the most explored topics today. Rightly so since social media has become the most cost-effective and impactful marketing medium, along with the best way of connecting and reaching out to people. Optimized by both people and the B2C business segment, the digital space is increasingly being used by the B2B segment too. Though the B2B Social Media engagements might not be as visible, it is happening.
One of the factors, influencing the traditional B2B segment to transform is the presence of millennials who are at the helm of many B2B businesses.  So how precisely is the scenario of B2B changing?
Here are a few hacks that help B2B social media engagement to increase brand awareness:
Consistency in Brand Content For B2B Social Media
In general, brand content consists of the logo, tag line, specific colour or colours, packaging to name a few. While promoting your brand online across the social media platforms, these visible and tangible elements must stay consistent. Consistency helps the recall value of a brand.
What needs to be understood here is that B2B dealings are with other businesses. People representing those businesses are domain experts and have an eye for detail. Being well informed they are bound to notice details minutely including the brand content. Hence, keeping consistency constant is a must.
Optimizing Social Media Platforms:
Social media platforms need to be optimized in a big way to increase awareness about one's brand. For B2B brands, especially, targeting the correct platform is crucial as the target audience for this segment is niche and specific.
Some of the apt social media platforms for B2b social media brand optimization are:   
However, it must be understood that not every social media platform needs to be utilized. The best way is to analyze the reach and the visitor profiles that each of these platforms garners. This should lead to the choice of the social platforms, made for creating awareness of the B2B segment. 
Collaterals And Signage:
For a brand to remain consistent, not only does the brand content has to be consistent, it has to do with the marketing collaterals and the signage too. Collaterals comprise of business cards and brochures. The e-versions of the same, e-business cards and brochures should also have the capability of making an impact. Signage should be able to leave an impression and therefore needs to be creatively made.
Must Read:
1. 10 Reasons Why Marketing Through Social Media Is A Must
2. Optimizing Social Media for Small Business
Interactive Presence on Social Media: 
Social media platforms allow direct reach for the marketers as well as the prospects. B2B social media interactions are no longer conservative and traditional. A lot of B2C tactics are being constantly adopted to make B2B social media presence more effective and personalized.
B2B marketers need to be active. Branding, building and awareness creation take time and time investment. A daily post will help in keeping the brand name alive in everyday feeds. This will eventually lead to followers and subscribers for the brand along with a database of leads.
•    Build your brand personality:  A brand is a concept. To make it relatable even in the B2B segment, "humanization" has become important given the fact that social media is about being relatable. Robotic responses are not what is expected on these platforms.
One of the ways to do it for B2B Social Media leverage is to make the ads and creative content have human faces. The pressing need for adding this human angle can be understood from the fact that lifestyle brands often have celebrities endorsing them. On the hindsight, smaller brands are going for common yet unknown faces to be their brand personalities.
•    Talk to your customers: It does not really matter if it's a B2B client at the other end. That corporate entity has human making decisions. That person would also love to be appreciated for the business they are giving a B2B service provider.
Keeping this in mind, it is always nice to share stories and credit the B2B clients with appreciation on B2B social media sites that one interacts in. 
Conclusion:
B2B optimization of social media is a welcome trend. This domain has remained aloof to changes and has always had a more conservative approach towards media usage due to the niche area in which they played.
The game, however, has now changed with tech-savvy and social media nurtured millennial population at the helm of many B2B businesses. Consequently, B2B social media presence was long overdue and inevitable.